37 properties for sale in Cala Ratjada
Real estate agent in Cala Ratjada, Mallorca
You are looking for a property for sale in Cala Ratjada, or have a question regarding our real estate offers in Mallorca? You were not able to find the ideal apartment in Cala Ratjada? Then please call us on +34 971 698 242, or send us an email to info@portamallorquina.com. Our Porta Mallorquina real estate agents in Cala Ratjada will be pleased to asist and will help you find your dream property.
About Cala Ratjada and surrounding area: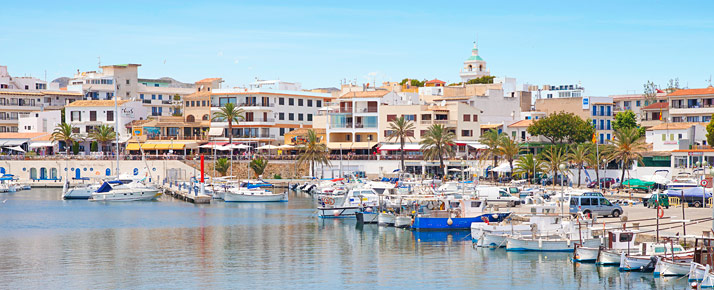 Harbour of Cala Ratjada
Cala Ratjada is one of the most popular resorts in Mallorca. The mostly younger tourists transform the area into a lively party resort during the summer months. In the winter months it then returns back into its former fishing village. The coast around Cala Ratjada (for German Roche Bay) is very rocky and thus a preferred spawning ground for many fish species.
In the 17th century, the first fishermen settled here providing the village with its white houses and picturesque atmosphere. A special feature are the lobster houses; cuboidal buildings in which the lobsters were kept alive in sea water before they were sold. Some of these buildings have been preserved east of the port and are listed buildings.
Cala Ratjada is a major fishing port
To date, Cala Ratjada is a major fishing port, even if the catch rates decline in line with everywhere else. In the early morning the fishing boats go out and in the afternoon they return back to the protected harbour once again. Recently, the freshly caught fish are sold directly from the harbour, i.e. Monday to Friday from 18 to 19 clock.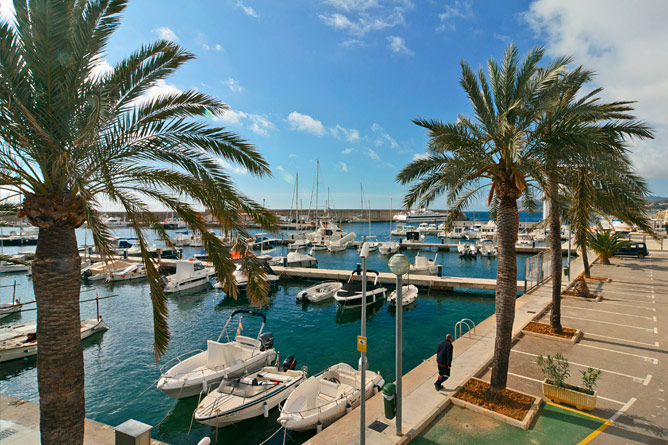 Major fishing port Cala Ratjada
The waters of Cala Ratjada are particularly warm and from August to November attract large flocks of dolphinfish. For several years, the arrival of the dolphinfish has been celebrated with the "Mostra de sa Llampuga" in October. The entire port becomes a gourmet zone. Each of the numerous stalls prepares the dolphinfish in a different way, even a dolphinfish pizza can be found. Strangely: The dolphinfish were long considered only as a second-rate food fish. The Minorcans decided to refrain from eating their catch.
The biggest festival of the village takes place every year on July 16 when, as everywhere in Spain, "Virgen del Carmen", the patron saint of fishermen, is honoured. The wide entertainment program with many live concerts is rounded off with a fireworks display in the harbour.
Bars and restaurants in Cala Ratjada
Night owls can always get their money's worth in the summer. Cala Ratjada has a long promenade lined with bars and restaurants where you can sit together and enjoy the light breeze. Later in the evening people venture into the second line of the sea to celebrate in three closely spaced nightclubs ("Bolero", "Physical" and "Cheops") all through the night.
Strände in Cala Rajada
During the day, the numerous places near beaches of Cala Ratjada can be enjoyed. Especially popular is Cala Agulla, over 500 metres of sandy beach, which has not been developed. Because the adjacent dunes, on which an intact pine forest has formed since 1991, the area is protected. For physical well-being there is a restaurant and three beach bars providing refreshments. Another 200 metre long sandy beach in Cala Rajada is Son Moll in the south of the town, which can be reached via a beach promenade. Snorkellers and divers are recommended to visit the rocky Cala Lliteras which is teeming with fish.
A very small but picturesque sandy beach is Cala Gat north of the harbour. It is reached by a wide promenade along which the top real estate of Cala Ratjada are strung like pearls on a string. Long before Dieter Bohlen, entrepreneur legend Juan March settled here. His representative palace "Sa Torre Cega" 1911 was built on a hill. Today you can visit both this unique property and the garden decorated with numerous sculptures.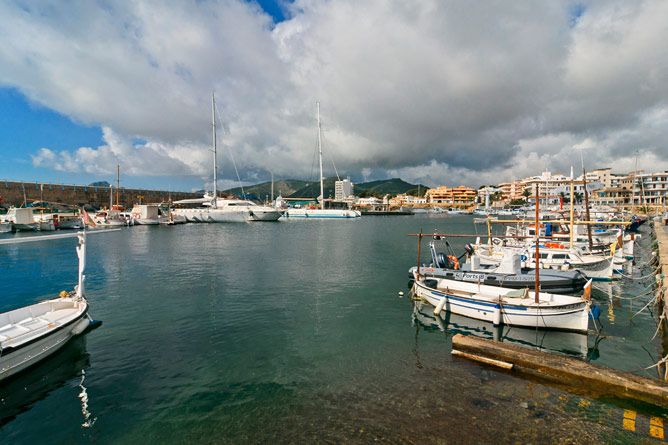 Harbour
Restaurant recommendations from our real estate agents in Cala Rajada:
Noah's: Chic cafe and restaurant in Cala Rajada's harbour promenade with a great breakfast menu and international cuisine.
Pasta-Pasta: Fancy pasta dishes in a pleasant atmosphere. Very close to Cala Agulla beach.
Bar Los Amigos: The meeting place for locals and residents. The interior features black and white photos that show the original fishing village.