103 plots in Mallorca for sale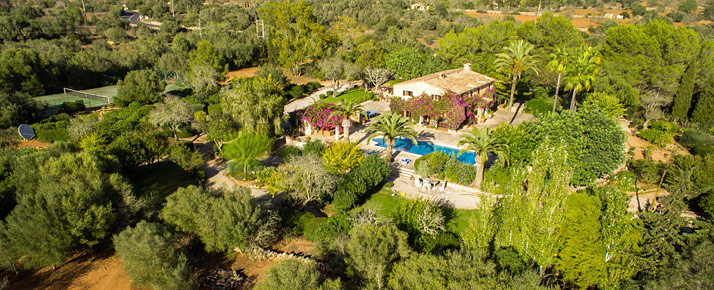 Scenic Lands to buy in Mallorca
A property on Majorca is undoubtedly a worthwhile investment and offers a better quality of life. Mallorca´s fantastic landscapes, the far-reaching views in the interior and the beautiful locations on the Mediterranean have caused so many to dream of purchasing land on the island and building a house. Whether preferring a beautiful plot in the country, or perhaps in the vicinity of a Mallorcan village, or even on the seafront with an ocean view – property will always be a promising investment on this easily-accessible sunny island.
Strict building regulations in Mallorca
When buying a piece of land on Mallorca for construction purposes it must, above all, be ensured that the land fulfills all requirements and has the minimum size for construction development . The island government has set very strict building regulations but these may still vary somewhat depending on local community laws.
Land on Mallorca is divided into different categories, some of which are under inviolable protection. Under no circumstances may a property be built on land within a ``conservation area with landscape interest ´´(Area Natural de Interés paisajístico = ANEI). The next stage is the "rural area with landscape interest" (ARIP, with woodland: SRG-F). Whether with or without woodland areas, in this case a plot has to have at least 50,000 square meters to allow an application for building permission.
Spanish rules
On land situated in a rural area without special protection status (the so-called "suelo rústico"), at least 14,000 square metres are necessary for construction and even then only one house may be built. The Spanish speak in this context of "2 cuarteradas". The "cuarterada" is an old land measure which still applies in land registration and has 7,103 square metres.
Another law states that construction may only take place on land that has been neither divided nor separated since the 16th July 1997. When buying a piece of land on which a house already exists it should be verified that the house is properly registered on that plot, and ensure that there will be no problems with the supply of water and electricity by checking the habitability certificate and existing water and electricity bills.
Similarly, the plot size and borders should be examined. It should be confirmed that there are no existing tenancies or leases, and no municipal tax liabilities or building plans.
Expert advice from our real estate agents
It is easy to see how important it is to have advice based on good, local knowledge. Porta Mallorquina can offer you over 150 building plots in Mallorca with specialized information and professional care during your property purchase and in all regions of the island. Our portfolio includes land with investment opportunities, for spacious villas, on the oceanfront or on the golf course, with breathtaking panorama views of the Tramuntana mountains, in Palma de Mallorca and in lots of other preferential locations in Mallorca.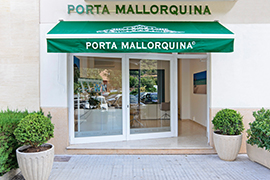 Porta Mallorquina Real Estate in Pollenca
Porta Mallorquina Real Estate
Vía Pollentia, 41, bajos
07460 Pollensa, Mallorca
Telefon: +34 971 535 140
E-Mail: info@portamallorquina.com