15 properties for sale in Bunyola
Real estate agent in Bunyola, Mallorca
You are looking for a property for sale in Bunyola, or have a question regarding our real estate offers in Mallorca? You were not able to find the ideal apartment in Bunyola? Then please call us on +34 971 698 242, or send us an email to info@portamallorquina.com. Our Porta Mallorquina real estate agents in Bunyola will be pleased to asist and will help you find your dream property.
About Bunyola and surrounding area: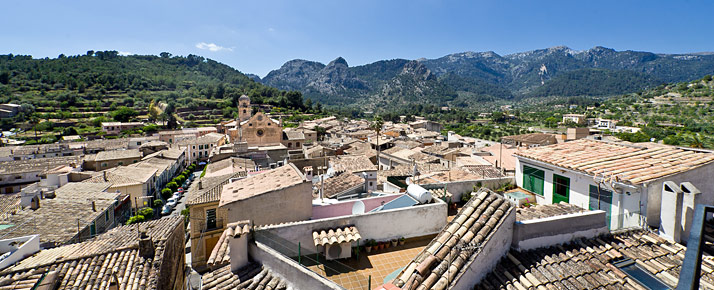 View over the Bunyola and the Tramuntana
Bunyola is situated in the northwest of the island, right before the tunnel of Sóller and it offers everything that someone expects from a classic Mallorquin village: a nice ambience, a lot of character, nice bars surrounded by a beautiful landscape especially with a fantastic mountain scenery. The village actually only consists of two roads framed by green plane trees: one of them is leading to the interior and connects Bunyola with Santa Maria, the other one leads towards the mountains in the direction of Orient and Alaró. Therefore, here is the best place to live, in one of the beautiful attached town houses.
Bunyola - definitely a place for romantic people!
Below these and at the outskirts numerous manor houses of cultural-historic interest are found – they have tastefully been refurbished. Modern detached houses, country estates and fincas with views to the sea and with big plots also offer unique positions.
Versatile property offers in Bunyola
The property offers can be defined by "versatile"and, believe it or not, you can still find bargains amongst the town houses, detached houses and apartments. Bunyola is a very sought after area as it is only 20 minutes away from Palma. Palmanyola with 2.000 inhabitants also forms part of this municipality and is less than 15 minutes away from Palma. Therefore, no wonder the whole community has more than 6.500 inhabitants.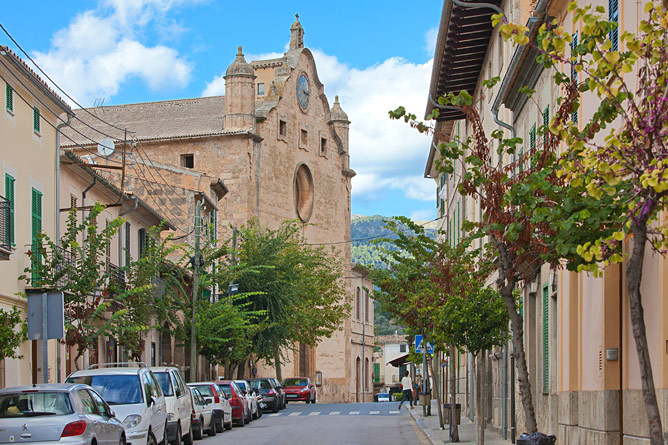 Calle Pral in Bunyola
High quality of living for young and old
The massive church Sant Mateu (a bit dark in the interior) is the center of the village. The church square next to it is full of live, especially on Saturdays, the market day. The church and its square are surrounded by numerous bars and restaurants such as the Bar Paris with its 60's charm and the Bar Central, with elderly people sitting outside enjoying the sun. A well-known German newspaper in Mallorca once wrote that Bunyola is the "village of the long-living elderly people" and indeed many are seen here. They all look very satisfied and happy.
But no worries, due to the good connection to Palma also young people and children live here. Cyclists love this village. Especially in spring and autumn, they are crowding up the bars and the village square. This square reminds of an image from an old painting. The small nostalgic supermarket offer delicious pastry, groceries and rummage. How original!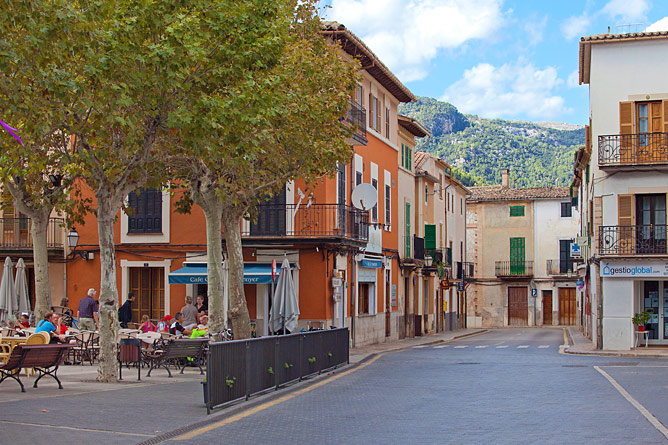 Plaza in Bunyola
About tunnels, herbal liqueurs and Moorish gardens
The train station of Bunyola with its small café and their tables and chairs below the orange trees give a romantic feeling. The antique train stops at Bunyola when it goes to Sóller and when comes back to Palma. Nobody should miss this tour. Going towards Sóller the train is passing through more than a dozen tunnels. These tunnels gave their name to the successful herbal liqueur distillery "Palo Túnel" from Bunyola, even if they have relocated their production to the industrial area in the meantime. Not only the train but also Mallorca's popular Dry Stone Route (Ruta de Pedra en Sec) is passing by here. Not only for the cyclists, but also for hikers, Bunyola is the perfect starting point (they can already prepare themselves in the village as it goes downhill and uphill and most narrow streets are only consisting of steps).
Furthermore, two of the nicest gardens of Mallorca are situated in the municipality of Bunyola: Jardins de Alfabia, artfully created at the times of the Moors and the emblematic country estate Raixa. The village of Orient with 20 inhabitants is also part of the municipality with excellent possibilities for delicious lunch or dinner, deserving 100 points for its romantic ambience due to its position.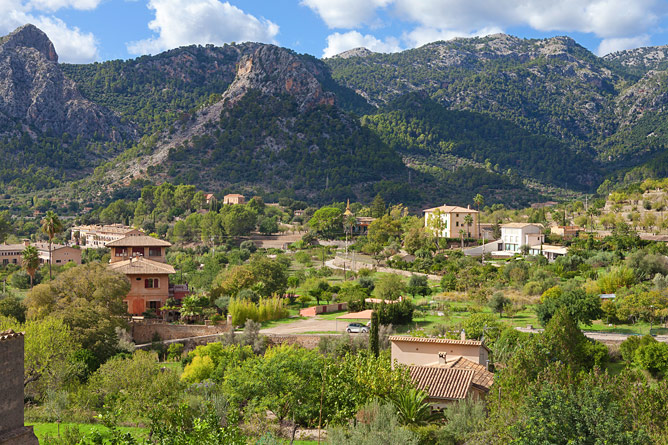 Tramuntana in northwest Majorca