Leading provider of Mallorca real estate
With nine estate agencies, more than 60 employees and over 2,000 properties across the island, Porta Mallorquina is one of the biggest estate agencies in Mallorca. Our central marketing platform is the website www.porta-mallorquina.com which, thanks to its top Google rankings, is one of the most popular Mallorca real estate websites.

Franchise in Mallorca
As a Master franchise partner of Porta Mondial AG, Porta Mallorquina independently awards franchise licences for Mallorca. This is a proven sales concept that allows individuals to set up their own real estate business in Mallorca.
How you benefit:
You take over an established sales region in Mallorca with an active property portfolio, an extensive customer database, and ongoing turnover of properties
Stable demand, with suitable leads processed in advance by central client management
High awareness level of the Porta Mallorquina brand
Reduced back office workload for you
Centralized marketing and regional sales promotion campaigns
Your Estate agency in Porta Mondial's award-winning design
Franchise areas of Porta Mallorquina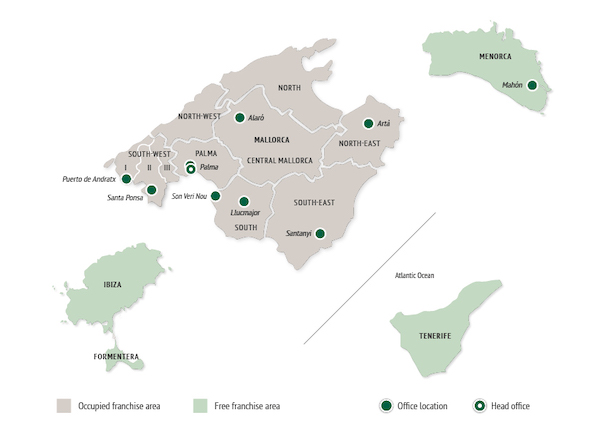 Lateral movers are welcome
The proven Porta Mallorquina business concept is ideal for lateral movers. You will be prepared for your new challenge with a training programme customised to your individual needs. As a Partner, regular Partner meetings and ongoing support will give you the comforting feeling of being independent but not alone.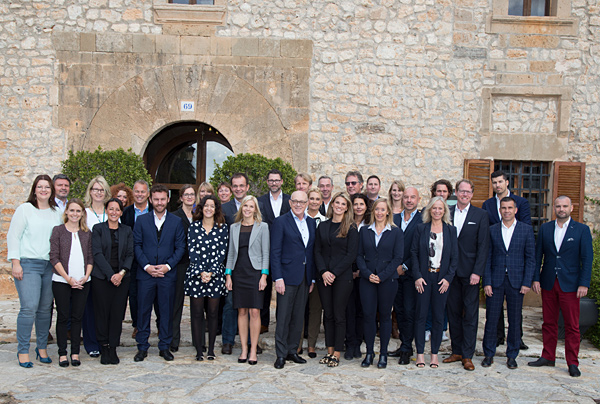 Become a franchise partner
Are you interested in a franchise partnership in Mallorca or Spain? Or would you like to take over an entire region as a Master franchise partner? In either case, we look forward to meeting you.

Please contact
Josephine Jonas
+34 971 729 514
E-Mail: josephine.jonas@portamondial.com
Franchise in Spain - Porta Mondial Group
The Spanish Porta Mondial brands: Porta Mallorquina, Porta Ibiza, Porta Menorquina and Porta Tenerife are amongst the leading real estate providers in their region and offer those wishing to start their own business the opportunity to do so as estate agents in Mallorca, Ibiza, Menorca and Tenerife. It is also possible to take over entire regions as a master franchise partner. For more information, please visit www.portamondial.com/franchise-system/.