Moving to Mallorca – How to become a resident
Those who wish to live and work in Mallorca can not avoid a few bureaucratic steps. We will show you the way.
A dream comes true: You have decided to enjoy the island the whole year round and want to make it the central part of your life, which means that you will spend over 183 days a year there. Taking the step of moving your life, and possibly also that of your family, to sunny Mallorca should be well thought out and carefully planned.
What must I do?
 The first step is, if appropriate, to de-register from your country of residence assuming that you want to permanently move to Spain. In Germany there has been, since 2015, a statutory deregistration law if you give up your domicile and do not have another. It is, however, not important for the registration in Spain whether you have deregistered from your previous domicile.
"Empadronamiento" with advantages
 The second step is the registration in Spain, the so-called "empadronamiento", with the authorities of your new municipality in Mallorca. For that you will need a passport or identity card, and proof of domicile (rent contract or proof of ownership). The registration with the municipality does not mean that you are automatically obliged to pay tax or that you automatically have your legal residence or centre of life there. You can also register with the local council if you are only there occasionally, but you must have a domicile. The registration has, however, advantages – many councils offer benefits and language courses for residents, and as an island resident you receive a discount on tickets to and from the mainland of Spain (for which you need the N.I.E. Identification number). You also have a certain say during the local government elections and can even stand as council member, and can take advantage of the local social services.
The all-important N.I.E.
 Now comes the most important thing: the tax number N.I.E. (numero de identificacion de extranjeros). Without this hardly anything is possible – you will need this number to open a bank account, get a telephone connection or a mobile 'phone contract, to buy a property, to have a rent or job contract and much more. The NIE does not, however, mean that you are automatically due for tax. Should you intend to live and/or work here the visit to the foreigners' registration office is unavoidable, together with your passport, a copy of the same, and form EX 15 duly completed. This form can be obtained from the reception at the foreigners' registration office or downloaded beforehand, printed and filled out before going to the office.
Http://extranjeros.empleo.gob.es/es/ModelosSolicitudes/Mod_solicitudes2/15-Formulario_NIE_y_certificados.pdf
The appointment must be applied for online
 It is very important to make an appointment in advance when applying for a NIE: https://sede.administracionespublicas.gob.es/icpplus/citar.
This is only possible online and is not easy! Here is a useful link in German to help you to manoeuvre through the website and make an appointment:
http://www.mallorcazeitung.es/behoerden/2016/07/30/schritte-cita-previa-nie-anleitung/44846.html
Off to the office
 The adress of the immigration office in Palma is: Carrer Felicia Fuster 7, and the opening times are from 09.00 to 17.00, Fridays 09.00 to 14.30. Registration should take place within within 3 months of your arrival. The "residencia" is a document without photo which, together with your id card or passport, becomes your 'Spanish id'.
You should bear in mind the following
 A somewhat complicated, but necessary, procedure – in Mallorca nothing happens completely without bureaucracy. Those who wish to sign a working contract need to apply for a social insurance number. It is mandatory for those who work and pay tax and is simultaneously health and pension insurance. Should you wish to keep your health insurance in your home country valid it would be best you check with them what services they can provide on the island. An advantage would be the new European health insurance card EHIC.
If you have children of school age you should consider making the decision to move to Mallorca very carefully. Valuable information on schools can be found in our blog under: https://www.portamallorquina.com/blog/international-school-mallorca/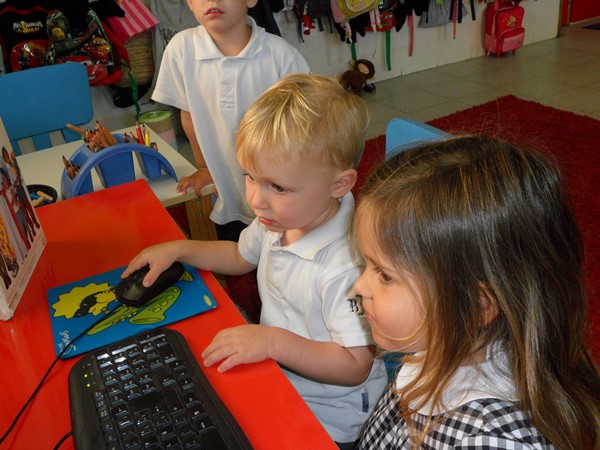 Professional help from experts
 It is never a mistake when taking such a deciding and complex step to take legal advice, particularly when you are considering buying a property, working and paying tax in Mallorca. Many solicitors and lawyers specialise in the requirements of foreign residents, as do the administration agencies, called 'gestorias'. If you require it Porta Mallorquina will be pleased to assist in recommending competent companies and experts with whom we have been partners for many years and who offer professional and multi-language personal legal counselling for individuals, companies, residents and non-residents in all areas, including Spanish labour law, taxes, financial subjects and other important bureaucratic matters. With appropriate legal, financial and/or tax advice you will not need to look after everything yourself and will save time-consuming visits to authorities and language misunderstandings.
We wish you all success
 Comprehensive, important and valuable information on the subject of living and working in Mallorca can be found on the website of your consulate in Palma, and we of the Porta Mallorquina team wish you a perfect start on the island, great success and a fulfilling life on your dream island.